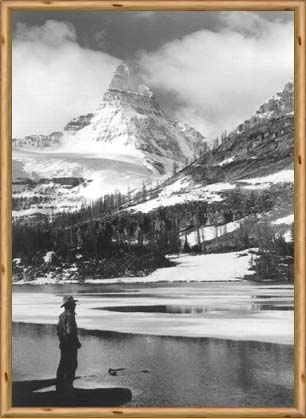 Way back, I mean way back in the year of our Lord 1898, a group of haggard dirty cowpokes crossed the 49th parallel with one heck of a herd of cattle. Folks said they came from Colorado. They were in search of prarie grass, one of the things the North West Territories was famous for back then (the North West Territories became Alberta in 1905).
It seems they settled their herd down in what is now southern Alberta and set up a ranch, they called it the Cross Zee Ranch after the brand their livestock bore.
In the early 1900's a young cowboy named John Boychuk was working in this neck of the woods and the Cross Zee Ranch left a lasting impression on him. What ever happened to the original Cross Zee we'll never know. In 1939 when John Boychuk needed a brand for his aspiring guiding and outfitting business, located in Yoho park, the Cross Zee sprang to mind. He checked with the Brands Office and golly gee it was free, so John registered Cross Zee Left Shoulder as his horse brand in Albera.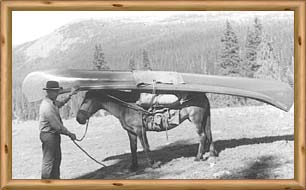 In 1950 John moved his string to Canmore to better situate his busy guiding and outfitting business. The Cross Zee has been in Canmore ever since at this very location. In 1995 John decided to retire at the ripe age of 90.
Along came the new riders of the Cross Zee, us! Not much has changed over the years - the trails are the same, the scenery still gorgeous and the wildlife still as wary. We just added some good old fashioned home cooking in our nice new donut facility, and some dancing in the barn to add to your visit.
So come on up to the ranch, sip some spring water, kick back and smell the roses. Wild Roses that is...

Home | Facilities and Events | Trail Rides | History | Map