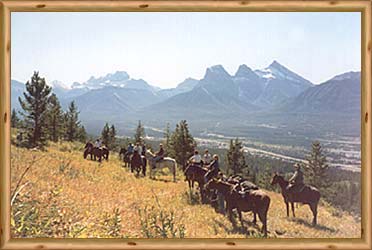 For the memory
of a lifetime!
Come and experience the legendary Bow Valley benchlands on horseback.
We will wander the ancient trails of the Nakoda, through pine scented montane forests with beautiful mountain views. Ever changing with the seasons, experience the many varieties of flowers, birds and wildlife.
Don't forget your camera!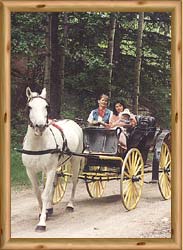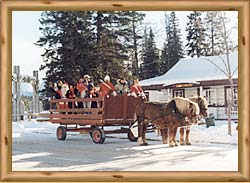 Cross Zee Ranch Inc. requires that:
Customers must be aware that horseback riding has inherent risks.
All customers are required to sign a waiver, assumption of risk and indemnity agreement, persons under 18 years of age must be signed by a parent or guardian.
Our guides are highly trained, qualified individuals, friendly and eager to please. Depending on your riding ability and trail conditions your guide has a wide selection of trails to choose from. Surefooted and gentle horses will be paired up with riders according to riding ability and size.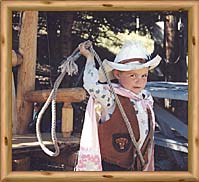 Pony rides may be arranged to satisfy children 6 and under.

As we have small groups, please make a reservation to avoid disappointment. Trail riding season is from June to September. A warm jacket and sturdy footwear are recommended. A trail ride in the rain is oh so enjoyable if you are prepared.

There is a maximum weight restriction of 250 lbs. (113 kilos) for trail riders.